Trading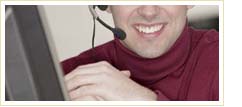 Sea site International is a leader in supplying materials and equipment for the Oil and Gas sector as well as the construction industry in Qatar. The company has established an enviable position in the local as well as international market through its relentless, never-ending quest for improvement in quality, Cost, Technology and service. Sea site International also has the infrastructure and ability to procure materials from anywhere in the world.
Oil Field Supplies
Sea site supplies a broad range of equipment and materials in the oil and gas sector. Our product line includes Piping materials , Butt weld fittings, Valves, Stud bolts, Safety Equipment, Hoisting & Lifting , Fasteners, Gaskets / Packing Insulations, Wire ropes / Chain, Compression fittings etc… The company has a team of experienced personnel and immense storage facilities which equips us to supply the required materials as per the customer requirement.
Building Materials
Sea site International is one of the leading Construction Material Suppliers in Qatar. We are proud to say that with the help of high quality products provided by us we have been able to establish ourselves in the building industry scenario of Qatar. We deal in construction materials like cement, pop material, hardware items etc. We represent major international Companies & brands and is capable of providing turn-key solutions in Building materials, Electro-mechanical, Welding, Steel, Safety accessories etc.
Sea site International believes in being the true partner in the progress of the country by providing quality products and services to many industries. As a leading trading company engaged in the export, import and supply of products, Sea site has large stocking and warehousing facilities to be able to provide better and improved services for its valued clientele.